Water Bear Marketing leverages our proprietary technology called Advertising With Intelligence. Advertising With Intelligence is our marketing AI that helps us help our customers advertise intelligently, based on their monthly budget, lead or revenue goals, and other data. we help your business get more business.
At Water Bear Marketing, meeting your marketing expectations is our number one objective. We provide our clients with 24/7 access to our reporting dashboard. This transparency allows our clients to have access to review their campaign performance anywhere and anytime. Our goal is to drive the best return on investment by tracking results.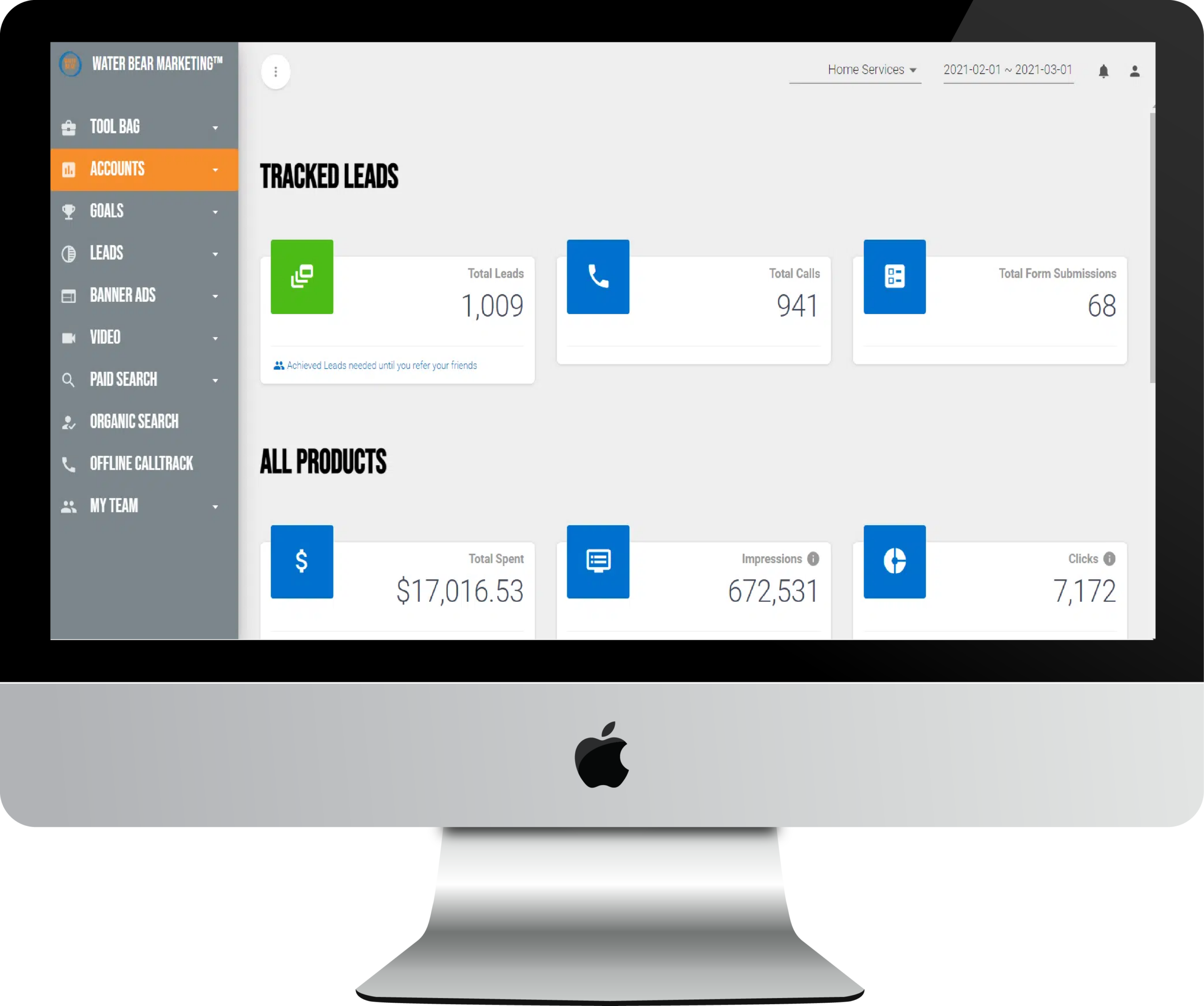 Ask About Our 6 Month Guarantee
WHY WATER BEAR MARKETING?
Request a Free Consultation
*6-month guarantee is not available for existing customers.